If your business has been impacted by Cyclone Gabrielle, and/or the recent floods, Weightrax is here to help you get back up and running. We offer support, and a range of services, software and equipment – including weighbridges and related accessories and automation technologies.
The devastation wreaked by Cyclone Gabrielle, and the earlier floods, has been gut-wrenching to see and our hearts go out to all those affected.
After the flooding in January in Auckland, Atrax Group and Weightrax, alongside Daifuku Oceania, assisted Auckland International Airport and Air New Zealand to get their baggage conveyors and scales operational again (we'll share more about this soon). In the aftermath of Cyclone Gabrielle, Weightrax has received calls from customers reporting everything from minor outages, through to full-scale site destruction that will require extensive rebuilds. Please know that we are here to help our customers, and prospective customers, get back up and running again.
For Weightrax software users, if your machines are synchronised with the Weightrax software website, backups are performed every five minutes, so it is likely we can restore nearly all of your data prior to when the system went down. We also service and repair every piece of equipment we sell; and we're happy to service and repair scale equipment supplied by other parties, too.
For site repairs and rebuilds, Weightrax delivers and services end-to-end weighbridge solutions, encompassing a range of weighbridge hardware, cloud weighbridge software, calibration and other services. Weightrax also offers a full range of weighbridge accessories, and weighbridge automation technologies including gates, walkway barriers, bollards, large figure displays, ANPR cameras, driver kiosks and much more.
Need help?
Weightrax customers: please contact the Weightrax Support team for help.
New enquiries: please contact us for more information about our weighbridges and weighbridge automation technologies for your business – we'd be happy to give you a demonstration.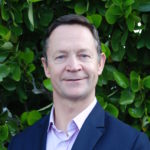 Kevin Maurice
Founder and CEO, Atrax Group