Applications for a government grant of $2.5 million towards the cost of new weighbridges close on 4 August 2021.
 Find out more about the scheme and apply here.
Under the scheme, government will pay 60% of the cost of a new weighbridge. The purchaser pays only 40% of the cost. Weightrax has been busy creating quotes for weighbridge hardware and software to help businesses and Councils apply for the grant money.
We deliver and service complete weighbridge solutions, or you can pick and choose from our range of truck scale hardware, cloud weighbridge software, calibration and other services as you need them. Weightrax also stocks a full range of truck scale accessories including bridge gates, walkway barriers, bollards, large figure displays and much more.
The poster below shows our weighbridge accessories at a glance. You can view the full-size poster here.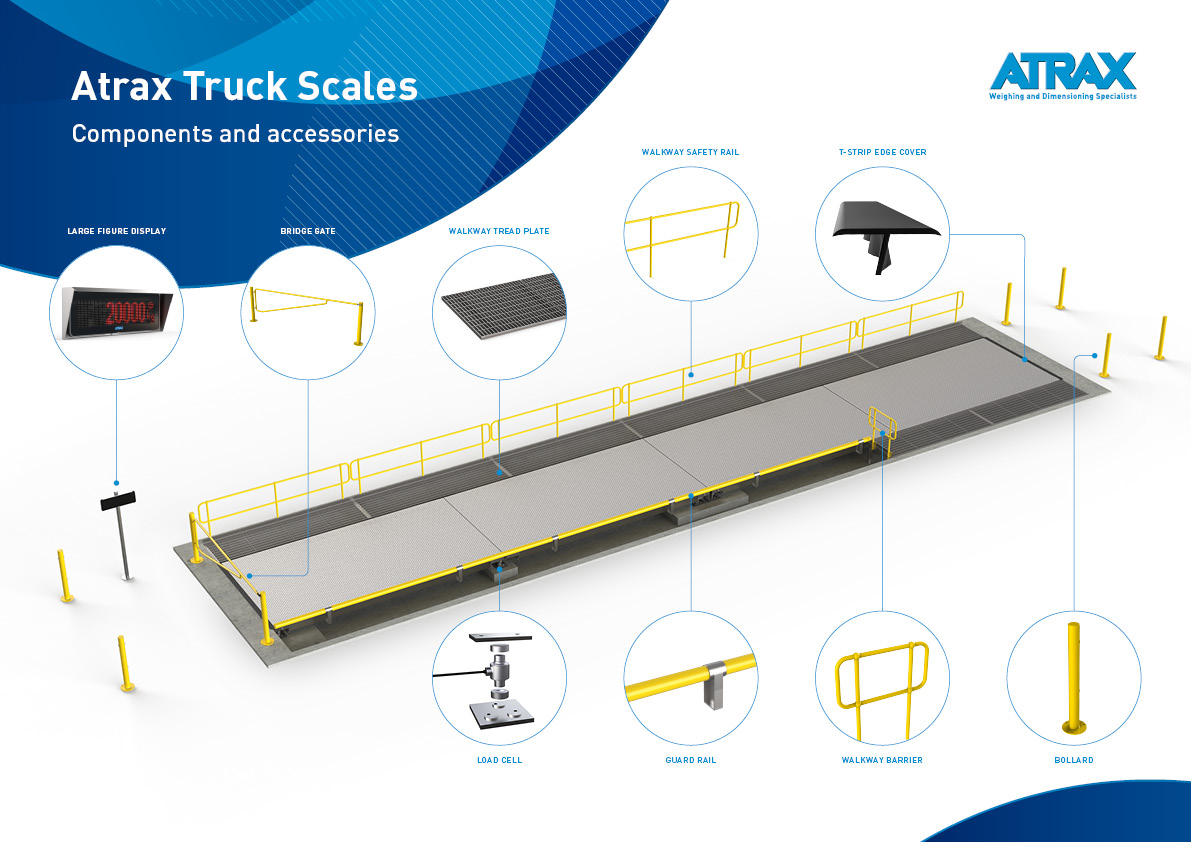 Want something else?