A Rock and Rubble transfer station has gained up to an extra $5,000 in revenue each week by using a weighbridge with Weightrax software as a 'cheat meter' to prevent undercharging.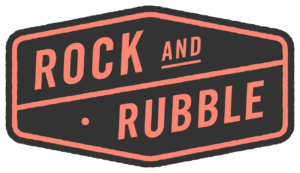 The company has increased revenue by ten percent by weighing incoming trucks, compared to charging a flat tipping fee based on number of wheels.
The reason is overloading – ten tonne trucks may weigh in at 14 tonnes. Rock and Rubble now uses Weightrax software on its weighbridge to weigh, record and report on all tipping arrivals. Weightrax integrates with Rock and Rubble's accounting system, Xero, delivering automated billing.
Rock and Rubble Onehunga is a transfer station for both incoming and outgoing materials. Incoming material arrives in the form of building waste – mostly concrete, rocks and clean fill – from construction sites all over Auckland. Trucks laden with building waste arrive full and leave empty. Rock and Rubble stockpiles the building waste and transfers it off the site in bulk to a dump site.
Outgoing material includes sales of building aggregates, some of which Rock and Rubble manufactures itself from building waste materials such as concrete or rocks. Rock and Rubble acts as a centrally located bulk storage depot, enabling customers to purchase building aggregates from convenient city locations.
Auckland traffic congestion is the secret to Rock and Rubble's success, says Managing Director Mark Geor.