Last week's New Zealand Herald saw one of our weighbridge competitors, the French firm Precia Molen, convicted following a rare prosecution under the Weights and Measures Act 1987 brought by the Ministry of Business, Innovation and Employment (MBIE). Read the full New Zealand Herald article here.
Precia Molen New Zealand Limited was found guilty of being deliberately in breach of the Weights and Measures Act 1987 following its 'repairs' on a weighbridge at Tegel Chicken's New Plymouth plant. The New Zealand Herald led the story with the speculation that farmers may have been incorrectly paid for their chickens following Precia Molen's use of 'the wrong part' to fix the weighbridge.
Judge Tony Greig said the purpose of the Weights and Measures Act was to contribute to a trading environment that protects the interests of consumers and allows businesses to compete effectively. Consistent with the Act, an accreditation scheme was created to protect and promote the interests of consumers and businesses in trade, he said.
Judge Greig said that when accredited persons, entrusted by the regulator to perform certain duties to support the trade infrastructure in New Zealand, including testing and accuracy checks, breach their accreditation it undermines the scheme and damages public confidence in consumer protections. He described Precia Molen's actions as deliberate and imposed a fine of $11,500. Judge Greig warned that the company's accreditation may be at risk.
While it is somewhat tempting to take some pleasure from a competitor's embarrassment, I do not. There are serious issues at play which affect every business in New Zealand that tenders invoices to customers based on weights and measures. The whole weighbridge industry depends on confidence in the accuracy of the equipment in use. Accreditation as an inspector of weights and measures, including the testing, repair and maintenance of weighing instruments to ensure compliance with the Act carries with it a serious responsibility to all weighbridge owners and their customers.
As an engineer and the founder and CEO of Atrax Group – the world leader in industrial weighing, measurement and control systems for the airport and logistics industries – I live and breathe the accuracy of our devices and software. Every day over 3 million people in 150 countries use Atrax scales. Our Weightrax subsidiary specialises in the transport and logistics industries. We leave nothing to chance. With over 35 years in the business, our experience and performance is a matter of pride. Near enough is not good enough.
Weightrax, as part of the Atrax Group, is ISO accredited for quality, safety and the environment. We have approvals and certificates for measurement accuracy and equipment safety, from relevant government and independent testing agencies, for use in 150 countries. If you have any questions or concerns about your weighbridge, please get in touch.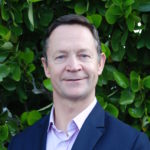 Kevin Maurice
Founder and CEO, Atrax Group